Dark Bay or Brown Thoroughbred
15.2 hands - 1,150 lbs
Click Here for photos at age 25

Son of Secretariat

Wonderful Disposition

Winner on Dirt and Turf

Sire of Race Winners

World Class Pedigree

Country Side died on August 26th, 2014, at the age of 29 years old.
Sire of Foals out of Thoroughbred, Quarter Horse, Paint, Appaloosa, Arabian and Performance Mares
His foals can Race or Show!



Stood at DIAMOND J FARMS 3229 Meyer Road Needville, TX 77461

Inquiries to: Joycelyn Kasmir,
Stallion Manager (979) 793-6002
E-mail: Diamond_J@rocketmail.com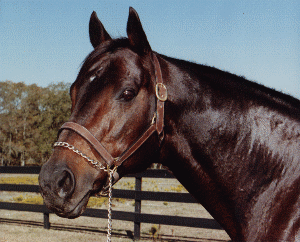 More photos of Country Side
Home of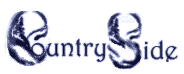 ---
Pedigree information:
Country Side is a half brother to:
EQUANIMITY ($213,678, Fantasy S.-G1, 2nd Santa Susana S.-G2, Senorita S., Santa Ysabel S., 3rd Honeymoon H.-G3) Dam of FABRINA (Truly Bound S. - Stakes-placed Producer), Foxy Prince (2nd P Monte Rosa H) and Calm Dancer
SON OF IVOR(Duffy Meats Juvenile Hurdle, 3rd Daily Express Triumph, in Ireland/England)
Tongue Tied Muse (3rd Prix du Duc d'Aoste) Dam of 7 to race, All Winners, including STORM TALKER(Pleasanton Stakes)
Lady of Chalon - Dam of ENCHANTMENT (GB) (Laurel Turf Sprint H. Ncr 6f in 1:09.4, 2nd P de Meautry -G3. Sire of multiple stakes-placed get)
Country Side is by Triple Crown Winner, Horse of the Year, and Multiple Champion SECRETARIAT ($1,316,808) Sire of more than 55 stakes winners including Champions LADY'S SECRET ($3,021,325), RISEN STAR ($2,029,845), and MEDAILLE D'OR.
Country Side is out of CONSTANT NYMPH, Dam of 9 foals, All Winners and half sister to:
VIS-A-VIS (Sussex Turf H., 3rd Oceanport H.) Sire in Europe.
MEADOW MINT (Chesham Stakes, Solario S., Grosser Internationaler Kaufhof-Preis) 3rd Leading Sire in Norway in 1977.
Portemonnaie - Dam of 5 foals, All Winners including SHIMMY SHIMMY(Suwannee H., Vizcaya S., 3rd Anastasia H.,
Miss Suwannee S. Dam of 5 to race, All Winners)